Tripawds is a user-supported community. Thank you for your support!
Today, it was been about 3 1/2 months since Mischka's surgery.  In that time frame, I have discovered that Mischka has a personality, and she can be quite humorous sometimes; therefore, when she gets "in trouble" in certain situations, it's difficult to get mad.   For instance, one time I went outside to do something, and when I came back inside I found Mischy lying on my couch with her head propped on the pillow!  She knows she's not allowed on the furniture and wouldn't attempt to get up on it during my presence.  I couldn't help but laugh since she seemed to make herself all comfortable.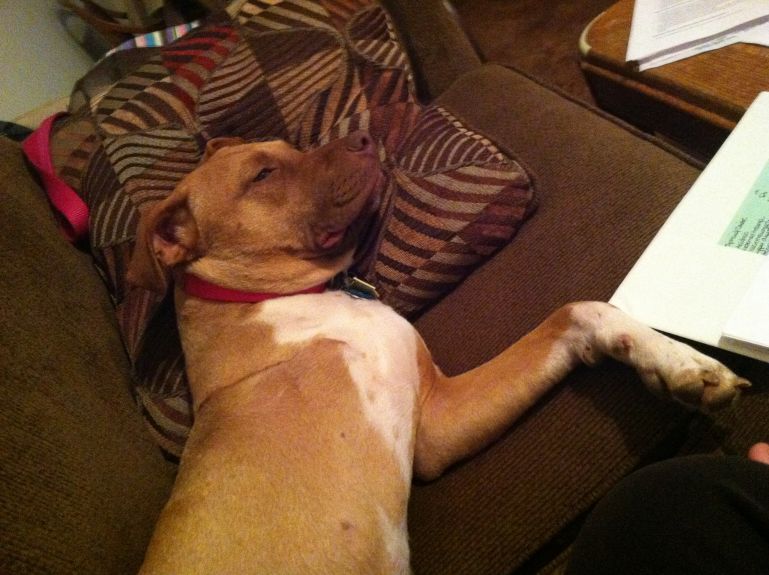 I've actually allocated an old bowl chair as the "dog chair" which the dogs are allowed to lie on; I think Mischka has claimed it as hers only.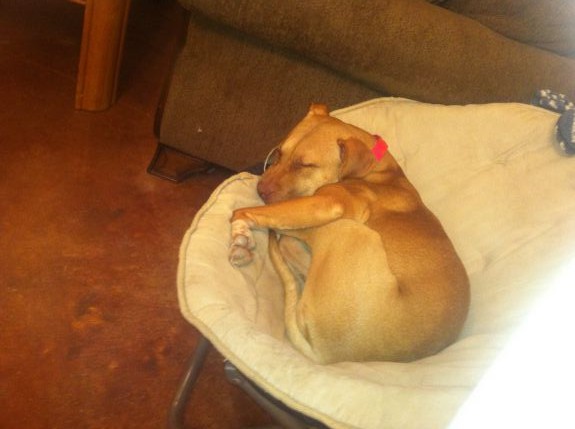 I've also discovered that Mischka loves other dogs especially my other pup Sadie.  Even though I have two dog beds, one for each of them, she chooses to snuggle up with Sadie even if she starts out on her own bed.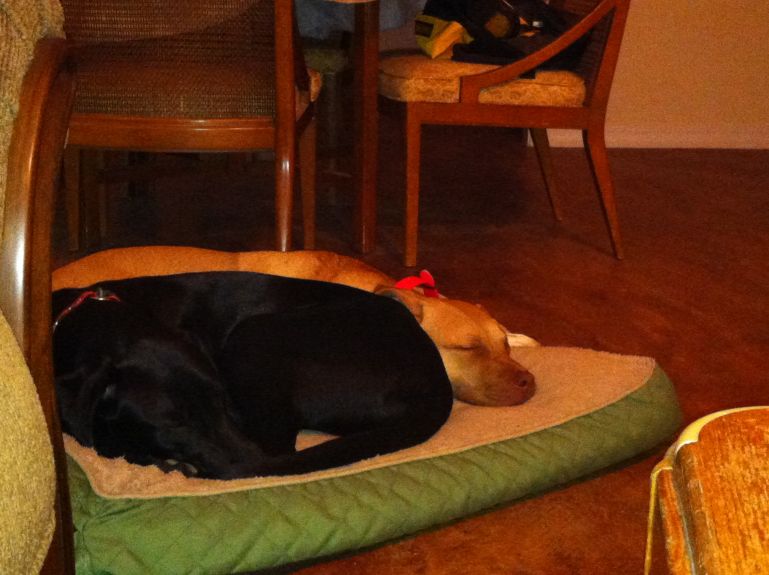 I have found Mischka to be a wonderful addition to my family.  She doesn't have food aggression and gets along with ever pet she has met so far.  I've even trained her to sit before she's given individual permission to eat.  She also knows basic comments like "stay", "sit", "come", and "down".
Whenever Mischka's given the chance, she'll lick you all over the face and want to be held.  She truly loves people and wants to be right next to you with her head in your lap.
She's truly a remarkable pup with a long, happy life left to live.